Water Softener Installations
Having installed water softeners for over 20 years, we benefit from our wealth of experience in every type of installation, including upstairs and in lofts as well as the more usual installation in the kitchen. We also install softeners outside in neat, weatherproof cabinets, should you prefer to site a softener outside. We pride ourselves on the quality of our workmanship and always ensure that everything is left as clean and tidy as we found it.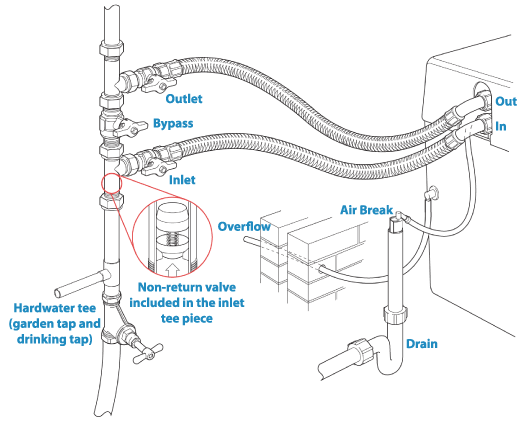 Before

After
Expert Installation
Using information gathered during the survey, our expert installation team will work around you to fit your water softener system and additional fittings with minimal disruption in a convenient location. The installation can normally be completed within a day.
Installation Prices
We are usually able to provide an accurate price for the installation once we have surveyed your home. A softener installation will range in price from £1,500.00 up to £3,000.00 depending on the softener and the plumbing work required.
To comply with water regulation bylaws we recommend a hard water drinking tap which can be provided by altering the plumbing so the kitchen tap cold remains on hard water or we can fit a triflow or faucet.